🖥 Senior Developer | Porting VN's from PC
From the Hell
Member for 3 years
[Android Port] NEKOPARA Vol. 1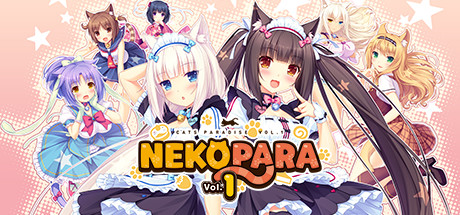 Name of the game:
NEKOPARA Vol. 1
Version:
Complete`
Internet required?
No: you can play this game even without any Internet Connection.
Game Description:
What's NEKOPARA? Why, it's a cat paradise!
Kashou Minaduki, the son of a long line of Japanese confection makers moved out to open his own shop "La Soleil" as a patisserie.
But upon moving out, hidden amongst his things were two of the catgirls, Chocola and Vanilla, that the family had been raising. When he tried to send them back, they begged and pleaded until he gave in and now they've opened La Soleil together.
With two catgirls who really, REALLY love their master trying their very best and occasionally failing -- a heartful comedy opens for business!
See the Sayori NEKO WORKs' mascots Chocola and Vanilla like never before, moving, and in full voice on screen. And now with the E-mote System, the characters smoothly move on screen changing expression and poses in countless ways.
Only Pro members can fully access NSFW (18+) content, so you'll need to unlock access to NSFW content by subscribing to our Pro membership to verify your age, using the "Monthly Pro Membership + Access to NSFW section" or just the "Access to NSFW section" upgrade. Find out more:
Account Upgrades
.
If you're already upgraded, just like to this thread to unlock the NSFW content.
Last edited: