SB Cartel
Max Level
VIP
Member for 4 years
Chinese California Truck - Fast Food Cooking Game v.1.0 + FREE IN APP PURCHASES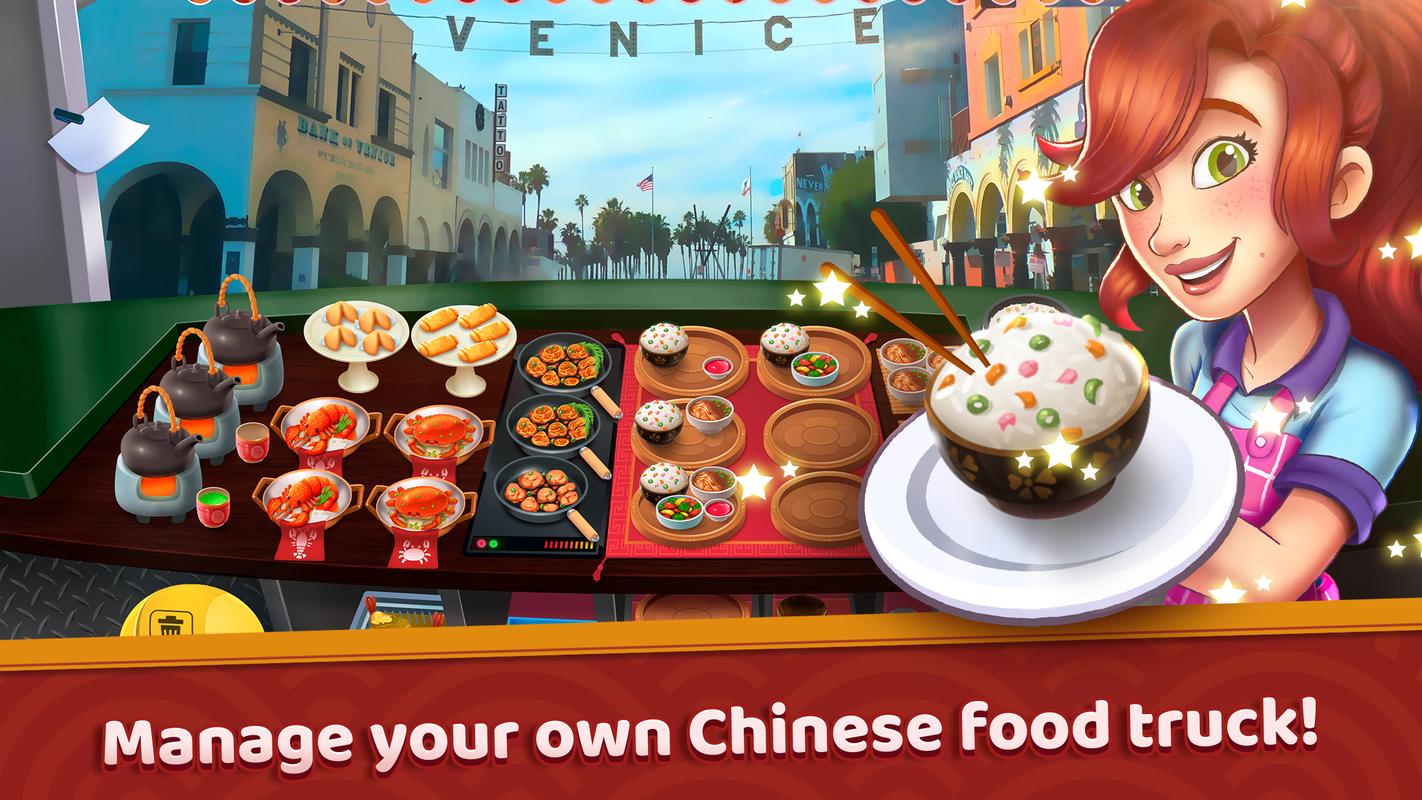 Name of the game:
Chinese California Truck - Fast Food Cooking Game
Version:
1.0
Root needed?
No: you can play and install this app without root permissions.
Internet required?
No: you can play this game even without any Internet Connection.
Game Description:
Chinese food fans all around California now have a new favorite asian cuisine restaurant: your Chinese food truck!
Serve your delicious eastern dishes aboard your mobile Chinese eatery and be fast to keep your customers satisfied like an expert asia food truck chef!
Thousands of hungry clients are excited to have your Chinese food truck in their Californian towns, chopsticks in hand to try your incredibly exotic dishes.
So time to hit the road and get cooking!
HIGHLIGHTS
MANAGE your own Chinese food truck and cook tasty fast food in lots of exciting and challenging levels! Rip through burning time-management challenges, show you're great at multitasking and turn your Asian food truck into a fabulous business!
COOK awesome chinese staple dishes using various ingredients! Noodles, chili chicken, hot and sour soup, spring rolls, dim sums, mapo and much more! Grind exotic spices and blend them with asian cuisine mainstays like tofu, pickles, shitake and rice to make fascinating dishes!
TAKE your chinese truck to the most bustling places all across California and serve your eastern specialty delights to all kinds of customers throughout the Golden State!
UPGRADE your kitchen-on-wheels with chef-worthy appliances to prepare your fabulous Chinese food quicker and serve even more customers. Never underestimate the incredible crisping power of a high-tech frier!
WIN awesome and exciting daily rewards by spinning the roulette and get more coins and gems to keep spicing up your Chinese fast-food business!
DASH to make your Chinese food truck famous for its swift service and delicious dishes and turn your mobile restaurant into a very profitable business!
Google Play Store Link:
Code:
https://play.google.com/store/apps/details?id=br.com.tapps.chinesecaliforniatruck
MOD Features:
FREE IN APP PURCHASES
YouTube Video:
Installation Instructions:
This is NOT a traditional MOD APK: this is a "Pre-Patched apk" and you MUST have LP (
Lucky Patcher
) installed in your device to use this. You do not need to create a patched apk but only to tap "YES" when prompted by LP. Be sure you're using the last version of LP to make sure it works for you (
guide about how to use lucky patcher here
) (or the one available at the time this thread has been created).
You can download Lucky Patcher by clicking here
.
Credits to:
Ferz
Download Link(s):
Sign Up for Free
or
Login
to view this content.
Since you're viewing the AMP-accelerated version of our website which doesn't store login cookies, please scroll to the bottom of this page and click on the "View Non-AMP Version" button first, thanks!
Downloaded 5 times
Last edited: