Addicted
Lv3️⃣
Member for 3 years
Title:
Sinsations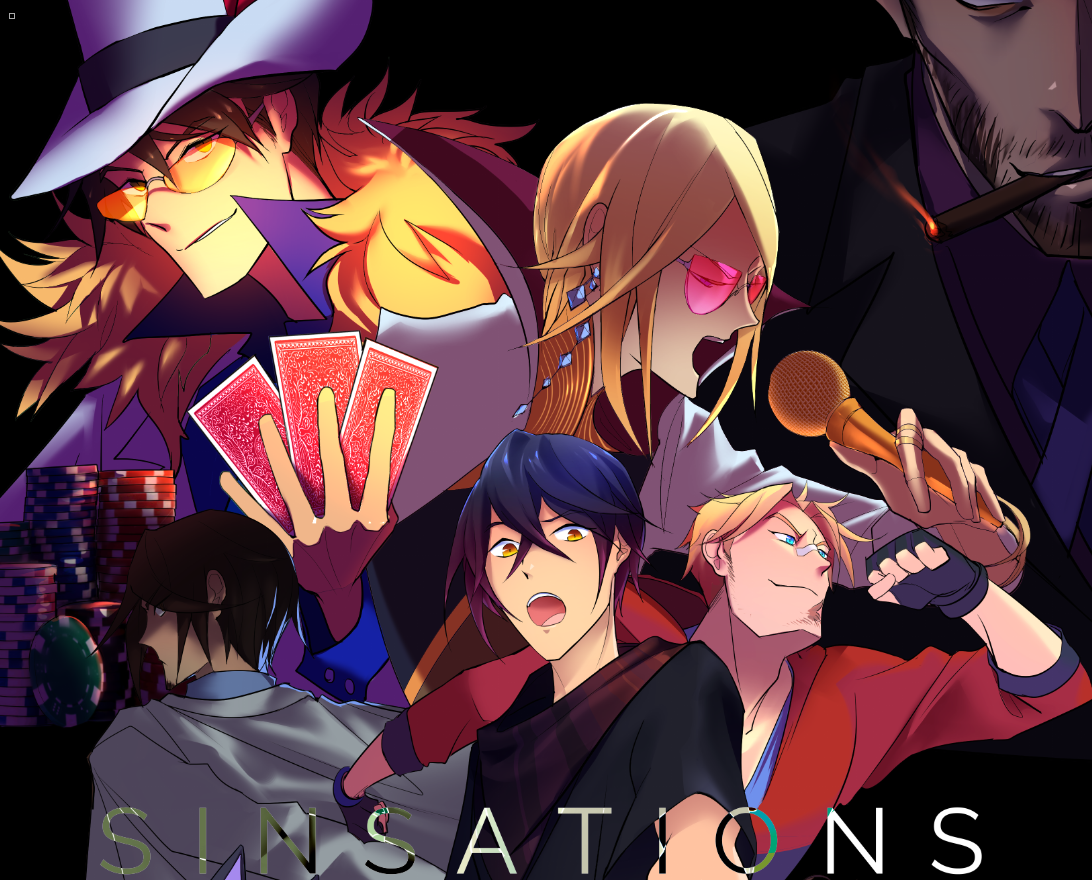 Name of the Game:
Sinsations
Description:
In Sinsations you play as Kosuke, Lucifer's newest Deadly Sin of Lust. Kosuke has to seduce all 6 of the other Deadly Sins to prove to Lucifer he's up to the challenge!
Numerous ends, hundreds of backgrounds and CGs, and full voice acting!
Note: This game contains nudity/sex, alcohol and drug use, and violence. Please do not play if any of these things bother you. We want people to enjoy the game, but realize not all content is for everyone.
Only Pro members can fully access NSFW (18+) content, so you'll need to unlock access to NSFW content by subscribing to our Pro membership to verify your age, using the "Monthly Pro Membership + Access to NSFW section" or just the "Access to NSFW section" upgrade. Find out more:
Account Upgrades
.
If you're already upgraded, just like to this thread to unlock the NSFW content.
Last edited: