🖥 Senior Developer | Porting VN's from PC
From the Hell
Member for 3 years
[VN / Gamebook] Army Gals - Survival, Romance & Adventure VN [Dharker Studios]
Name of the game:
Army Girls
Version:
1.00
Root needed?
No: you can play and install this app without root permissions.
Internet required?
No: you can play this game even without any Internet Connection.
Game Description:
Please note: Myself or Sbenny do not endorse or play any of these games, We have taken the stance if a game passes Patreon or Steam checks then its safe to post.
To Request a VN/Gamebook to be Ported from PC, please do so HERE
ABOUT THIS GAME
Army Gals is a visual novel set at a retreat for delinquents. The protagonist is forced to attend after a misunderstanding back at home. Expecting a fortnight of hell, he is pleasantly surprised to find he is sharing the retreat with three beautiful but very different young women.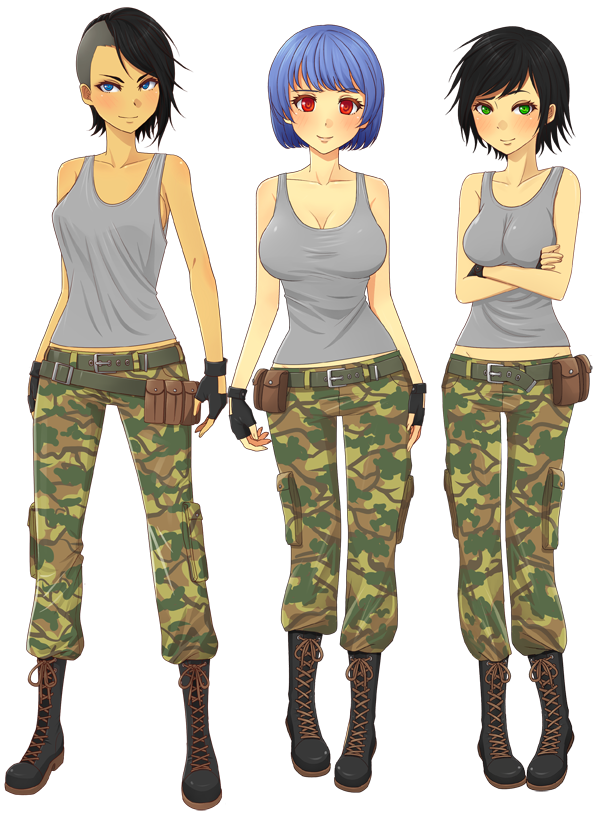 Survive!
What starts off as a normal retreat takes a suddenly unexpected turn when the four of you are left in the middle of nowhere, waking to find the staff gone and only the four of you left, you quickly realize you will all need to rely on each other to survive.
As you continue through the wilderness, encountering different events it will be up to you to try and survive this nightmare and possibly in doing so uncover the secrets of the women you are with and maybe even their hearts
.
Features
Exploration Gameplay
Secrets to uncover
A dynamic and varied story
Multiple alternative routes
Huge array of CG Scenes
Lots of sexy characters
Google Play Store Link:
Code:
https://store.steampowered.com/app/420980/Army_Gals/
MOD Features:
Ported from Steam PC Version.
YouTube Video:
No videos yet. If you would like to thank D3T0X and gain some extra SB Points, record your gameplay and share it
here
.
Installation Instructions:
Download the desired APK file below and tap on it to install it on your device. Make also sure to uninstall your game first if you have it installed!
Credits to:
D3T0X
Download Link(s):
Sign Up for Free
or
Login
to view this content.
Since you're viewing the AMP-accelerated version of our website which doesn't store login cookies, please scroll to the bottom of this page and click on the "View Non-AMP Version" button first, thanks!
⬇️ DIRECT DOWNLOAD
(Advertisement)
Downloaded 40 times