✞ Out Of The Dark ✞
From the Hell
✔ Approved Releaser
Member for 2 years
Adobe After Effects CC 2019 v16.1.3.5 (x64) [Sprache: Mehrsprachig]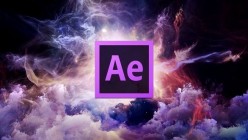 Description:
Platform: Windows
Size: 2110 MB
Language: Multi / German
Format: EXE
Data-driven animation
Animate graphs and graphs based on imported data. Custom schemas allow third parties to write data that others can use to generate animations.
Immersive effects
Add VR effects to your 360-degree / VR videos without creating unwanted distortion or artifacts. The effects include the Gaussian Blur, Gradients. chromatic aberrations, noise reduction, digital noise, lights, fractal noise, and sharpening.
Immersive titles and graphics
Bring graphics, text, images, or other video clips quickly into the proper format for 360-degree video.
VR Composition Editor
Edit 360-degree / VR footage in a separate viewing window, displaying your footage from the same perspective viewers have when playing with a headset or on a smartphone.
Extract cubemap
Convert 360-degree footage into a 3D cubemap format to track movement, remove objects, or add motion graphics and visual effects.
Installation Instructions:
- Install pre-activated ready-to-use package. It will not require anything for activation.
- You can install offline or online as the installer is patched out.
- Home Screen fix is built into the installer.
- H265, HEVC etc.. features are fully activated.
Download Link(s):
Downloaded 11 times