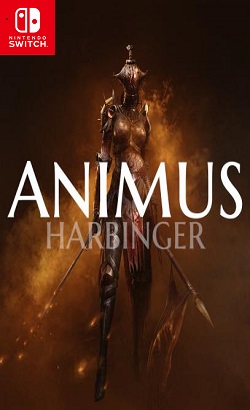 Title:
ANIMUS: Harbinger
Release Date:
Nov 07, 2019
Category:
Action, Role-Playing
Publisher:
TROOOZE
Format:
NSP
Title ID:
0100E5A00FD38000
Title Size:
1.66 GB
Language:
En, Fr, De, It, Es, Ja, Zh, Ko, Pt, Ru
Required Firmware:
9.0.0
CFW:
9.0.0 + Atmosphere 0.9.4s
Everything from ANIMUS: Harbinger NSP opening sequence to its combat reminds us of From Software's grisly action-RPG, right down to the player character's familiar appearance.
Description:
The shadow of a dead king summons you to battle. Strike down the corrupt whom taint the land. These are the days before Ire: Blood Memory, the days when Kerr the Breaker's evil slipped its way into Cadmeia. You, Forlorn — follower of the Resonant, and caught out of time and place — are called upon by the shadow of the late King Cadmus to bring judgement to those that have betrayed the land. Only you can take on this duty, as you are forgotten, and those forgotten can never die, as they have truly never lived. Be the hand of deliverance and mercy to the afflicted. You will have no friend save for your trusty blade, axe, and hammer. Answer the call of this dead sovereign.
Download Link: