G̴̠͂l̶̙̋ȉ̷̲t̷̰͂c̶̮͊ȟ̶̪ê̵͙d̷̰̿ ̴͉̈Ơ̵̟u̵̮̕t̵̼̊
From the Hell
Elite Mod Squad ⭐
VIP
✔ Approved Releaser
Active User
Member for 5 years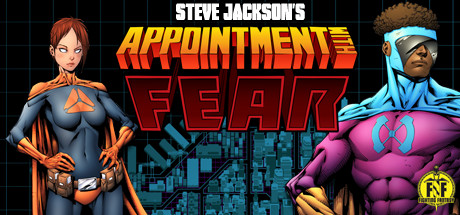 Name of the game

:

Appointment with F.E.A.R.

Version

:

1.2390

Updated or New release

?

New

Root needed

?

No

Internet required to play

?

No

Game Description

Trip again to the Eighties as a superpowered defender of justice on this all-new variation of Steve Jackson's Appointment With F.E.A.R.! This dynamic variation is stylized as an interactive photograph novel. Your picks information you against new villains, tremendous dilemmas, and in some way, the Titanium Cyborg himself!

As Titan Metropolis's brave and incorruptible champion of regulation and order, use your tremendous powers to give protection to its harmless electorate from the risk and deviousness of a number of tremendous-villains bent on taking on the sector!

Your mission is to find the site of the highest-secret F.E.A.R. assembly, seize the Titanium Cyborg and his cohorts and produce them to justice.

Google Play Store Link

:

Code:
Not Available In My Country. It's only been release in Australia so far.
MOD Features
None - Just Full Paid APP
Installation Instructions
Download both APK and GAME CACHE files. To install the APK file just tap on it. Then extract the GAME CACHE archive to sdcard/android/obb/ and you're done!
Video Tutorial:
MOD Author:
Credits To:
A
x
i
o
m
V
e
r
g
e
Download Links
Last edited: