SB Cartel
Max Level
✔ Approved Releaser
eBook Releaser
Active User
Member for 2 years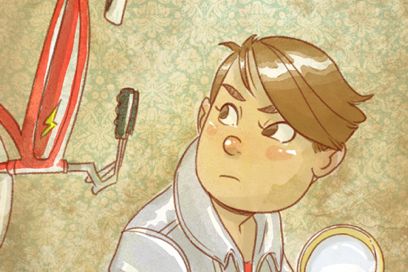 Title:
[Choice of Game] Sixth Grade Detective v.1.1.1 ACOM MOD
💾 Name of the game:
Sixth Grade Detective
⌛️ Version:
v.1.1.1
Root needed?
No
📡 Internet required?
No
Game Description:
Sixth Grade Detective
Writer: Logan Hughes

Art: Cat Farris
Beta Testers: @mmorr0514

ChoiceScript Language Design & Development: Dan Fabulich
Round up the usual suspects—the mean girl, the new kid, the bully, the nerd, maybe even your best friend! As the sixth grade detective, you'll spy on classmates for cash—will you keep their secrets or take the money?
"Sixth Grade Detective" is a 109,000-word interactive young-adult novel by Logan Hughes, where your choices control the
story. It's entirely text-based--without graphics or sound effects--and fueled by the vast, unstoppable power of your imagination.
Match wits with the criminal masterminds of middle school! Solve mysterious disappearances and thefts, trace rumors, track down your best friend's stolen bike, and most importantly—get a date to the dance.
Forge friendships, chase down thieves, or stick to your guns against bullies? Unmask them in public, or work behind the scenes to help a new friend? Will you protect the reputation of your clients, destroying evidence, or go so far as to hack your friend's cell phone to uncover his embarrassing secret?
• Investigate six mini-mysteries.
• Search for clues, question suspects, crack codes, dust for fingerprints, interview witnesses, and uncover your classmates' deepest secrets.
• Reveal the truth, or keep silent for the greater good… or greater profit.
• Shine in the classroom or cut school with the rebels.
• Lie to the adults--if you can get away with it
• Build friendships, create enemies, and find a date for the big dance.
• Play as a girl, boy, or neither. Date classmates of any gender, or avoid romance altogether.
• Find out who your secret admirer is
Google Play Store Link:
Code:
https://play.google.com/store/apps/details?id=com.choiceofgames.sixthgradedetective
🔮MOD Features:
Full Unlocked A.C.O.M
(Axiom's Choice Of MOD)

Unlocked
AD Free
MOD
Money: $967967967​
Greed: 10%​
Detective Points: 7​
Inventory (Spy Kit & more)
Relationships
A.J: 90%​
Be nice to A.J.; don't accuse him or mistrust him. Can't go too nice with A.J.
​
​
Corley: 90%​
Be nice, advocate for Corley; don't make her do anything/pressure her; be gentle,
​
​
Be interested in Shashi's interests; go with her on flights of fancy; don't put down nerdy stuff; don't make her buckle down and focus
​
​
Evan: 90%​
Compliment Evan's style; don't emasculate him
​
​
Finnegan: 90%​
Genuinely respect Finnegan; don't patronize him (middle path, don't gush, show interest)
​
​
Vitessa: 90%​
Be kind of mean with (and to!) Vitessa; gossip; don't show weakness
​
​
Hank: 90%​
Act like a little lost child, remind Hank of his daughter
​
​
Dad: 90%​
Dad likes a little rebellion but with kindness/conscience; think hippie
​
​
Mom: 90%​
Mom likes organization, efficiency
​
YouTube Video:
This gameplay hasn't been recorded yet. If you would like to thank Phytoplankton for this release, record your gameplay and share it
here
. You'll also gain SB Cash!
⚙️Installation Instructions:
Download the desired APK file below and tap on it to install it on your device. Make also sure to uninstall your game first if you have it installed!
MOD Author:
Phytoplankton
Download Link(s):
Downloaded 259 times
Please Dont Forget to Thank @Axiom
​