SB Cartel
Lv. Max
✔ Approved Releaser
eBook Releaser
Member for 1 year
SB Cash
Gender

Not specified
Country

Sbennytopia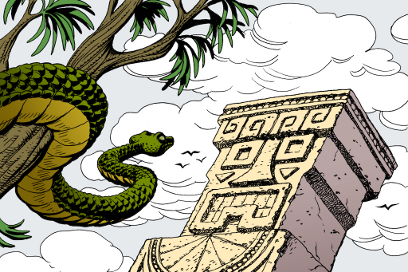 Title:
[Choice of Game] To the City of the Clouds v.1.2.0 ACOM MOD
💾 Name of the game:
To the City of the Clouds
⌛️ Version:
v.1.2.0
Root needed?
No
📡 Internet required?
No
Game Description:
To the City of the Clouds
Writer: Catherine Bailey

Artwork: Jesse Hamm

Beta Testing: @mmorr0514

ChoiceScript Language: Dan Fabulich
To the City of the Clouds is a thrilling interactive adventure novel where your choices control the story. The game is entirely text-based–without graphics or sound effects–and fueled by the vast, unstoppable power of your imagination.
Search for the lost Incan city known as La Ciudad de las Nubes in the mountains of Colombia. Your fledgling archaeologist will battle venomous pit vipers, tropical diseases, and the FARC guerrilla army to secure fame, fortune, and tenure at a prestigious university. Alcohol, lustful young students, and Incan spirits delight and bedevil you along the way.
Choose your persona, your sexual orientation, and your propensity to wear khaki native huipiles…then let the adventure begin
Google Play Store Link:
Code:
https://play.google.com/store/apps/details?id=com.choiceofgames.cityoftheclouds
🔮MOD Features:
Full Unlocked A.C.O.M
(Axiom's Choice Of MOD)

Unlocked
AD Free
MOD:
Funding: 90%​
Health: 99%​
Blood Alcohol Level: 1%​
Libido: 50%​
Risk Taker: 90%​
Cultural Fetishism: 90%​
Ruggedness: 90%​
Ruthlessness: 90%​
Pomposity: 1%​
Fortune and Glory: 90%​
​
Inventory:
AK-47
Anti Malerial Pills
Camera
Compass
Golden Mask
Estaban Ladera's Ring
Jacket

GPS Device
YouTube Video:
This gameplay hasn't been recorded yet. If you would like to thank Phytoplankton for this release, record your gameplay and share it
here
. You'll also gain SB Cash!
⚙️Installation Instructions:
Download the desired APK file below and tap on it to install it on your device. Make also sure to uninstall your game first if you have it installed!
MOD Author:
Phytoplankton
Download Link(s):

This and all my MODs are possible because of AXIOM
Please Dont Forget to Thank @Axiom

​