Hidden Hotel (v_1.1.12) Unlimited Coins & Energy & Stars & Boosters (Updated)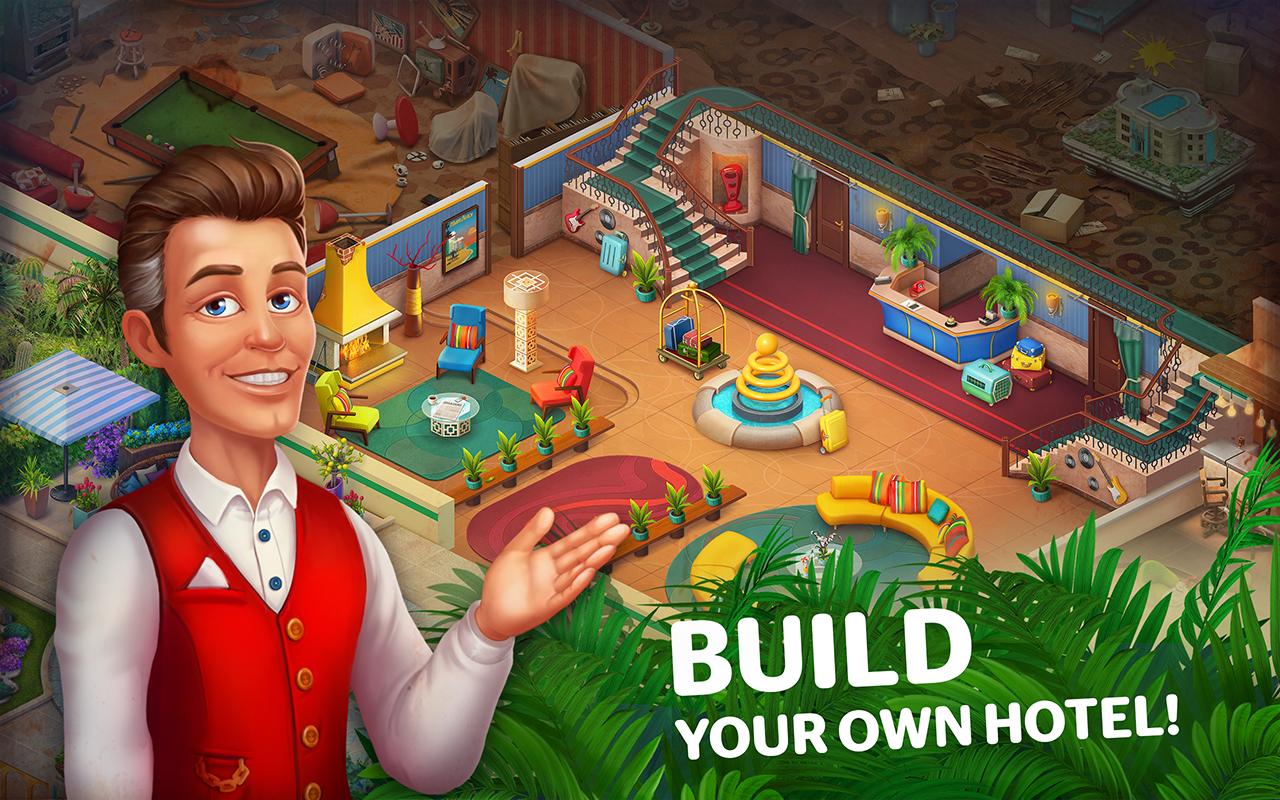 💾 Name of the game:
Hidden Hotel
⌛️ Version:
1.1.12
Root needed?
No: you can play and install this app without root permissions.
📡 Internet required?
Yes: you need an active Internet Connection to play this game.
Game Description:
Do you like mysterious puzzles and the process of hidden objects finding? What about renovating an old hotel?

Incredibly involving and mysterious story of a strange old hotel will take you through unforgettable gaming journey. Just search and reveal hidden objects inside weird and dark hotel rooms. Finding required objects let you solve the mystery of the strange hotel.

As a successor of the former hotel host you will be able to master a new design by choosing your signature style for hotel interiors' renovation. You can create your own style by using skins of various designs - Modern, Classics or 70's. Hundreds of changeable colorful designs are available on each location.

Everyday eleven unforgettable tasks are awaiting for you. With each passing day in the game you'll be closer to the true story of strange incidents with hotel guests.

An old stranger's bag is the key to the hotel secrets!

Main features:

● Incredible cinematic storyline
● Brand new combination of hidden object and renovation hotel
● Hundreds of designable interiors
● Unique boosters and power-ups
● Funny characters to your pleasure
● Wide range of hidden objects
● Daily bonuses

WHAT'S NEW
Are you fond of searching hidden objects? Do you love solving mysteries? Welcome to the Hidden Hotel!
Adventures are waiting for brave seekers! Are you with us?
Get more quests and new hotel rooms to renovate in the update! Grab the chance for new opportunities!
Google Play Store Link:
Code:
https://play.google.com/store/apps/details?id=com.whaleapp.hiddenhotel&hl=en
🔮MOD Features:
UNLIMITED COINS
(
increase instead of decreasing
)
UNLIMITED STARS
(
increase instead of decreasing
)
UNLIMITED ENERGY
(
increase instead of decreasing
)
UNLIMITED BOOSTERS
(
increase instead of decreasing
)
YouTube Video:
No videos yet. If you would like to thank Samyy and gain some extra SB Cash, record your gameplay and share it
here
.
⚙️Installation Instructions:
Download the desired APK file below and tap on it to install it on your device. Make also sure to uninstall your game first if you have it installed!
MOD Author:
Samyy
Download Link(s):
Last edited: