SB Cartel
Lv. Max
✔ Approved Releaser
eBook Releaser
Member for 1 year
SB Cash
Gender

Not specified
Country

Sbennytopia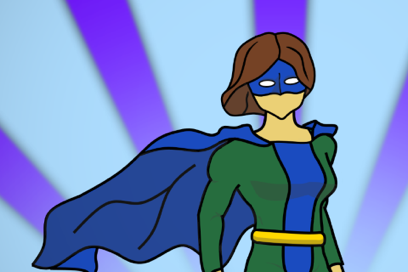 Title:
[Hosted Game] Best of Us v.1.0.2 ACOM MOD
💾 Name of the game:
Best of Us
⌛️ Version:
v.1.0.2
Root needed?
No
📡 Internet required?
No
Game Description:
Best of Us
Writer: Teo Kuusela

Art: Teo Kuusela

ChoiceScript Language Design & Development: Dan Fabulich
It's the dawn of superpowers! Grab a cape and stand with the first generation of heroes as they struggle to join society and vanquish a criminal conspiracy, or lay the foundation to become the first villain.
The Best of Us is an interactive novel by Teo Kuusela, where your choices control the story. It's entirely text-based--127,000 words, without graphics or sound effects--and fueled by the vast, unstoppable power of your imagination.
• Choose your powers: freeze your opponents, or carry them to the skies.
• Don your very own hero uniform and save the city of Pacifica.
• Face your fellow heroes and uncover a conspiracy.
• Decide the future of heroes: dangerous vigilantes, or paragons of justice?
• Lay the foundation for a better future, and perhaps profit from it as well.
Google Play Store Link:
Code:
https://play.google.com/store/apps/details?id=org.hostedgames.bestofus
🔮MOD Features:
Full Unlocked A.C.O.M
(Axiom's Choice Of MOD)
Completely Unlocked
AD Free
MOD:
Energy: 1000%
​
Fame: 90%
​
Benign: 90%
​
Fire: 90%
​
Ice: 90%
​
If there are any errors, mention me
YouTube Video:
This gameplay hasn't been recorded yet. If you would like to thank Phytoplankton for this release, record your gameplay and share it
here
. You'll also gain SB Cash!
⚙️Installation Instructions:
Download the desired APK file below and tap on it to install it on your device. Make also sure to uninstall your game first if you have it installed!
✒️Credits to:
Phytoplankton
Download Link(s):
Please Dont Forget to Thank @Axiom
​