SB Cartel
Lv. Max
✔ Approved Releaser
eBook Releaser
Member for 1 year
SB Cash
Gender

Not specified
Country

Sbennytopia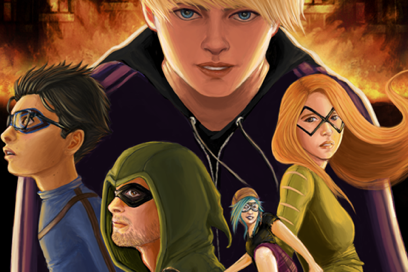 [Hosted Game] Community College Hero: Trial by Fire v.1.0.2 ACOM MOD
​
💾 Name of the game:
Community College Hero: Trial by Fire
⌛️ Version:
v.1.0.2
Root needed?
No: you can play and install this app without root permissions.
📡 Internet required?
No: you can play this game even without any Internet Connection.
Game Description:
Community College Hero: Trial by Fire
Writer: Eric Moser

Art: Shane Martin

Beta Testers: @mmorr0514

ChoiceScript Language Design & Development: Dan Fabulich
Outwit your professors at superpower school! Ace your exams, date your classmates, and bring down the nation's most wanted villains to earn your degree.
"Community College Hero: Trial by Fire" is a thrilling 168,000-word interactive novel by Eric Moser, where your choices control the story. It's entirely text-based--without graphics or sound effects--and fueled by the vast, unstoppable power of your imagination.
You've won a scholarship to the nation's newest college course for heroes! But can you discover your classmates' secret identities before they learn yours? Choose your costume and your mask (and maybe your date for this weekend) and get ready to fight crime and dazzle the citizenry! Be an acrobat, sharpshooter, detective, or soldier, with all the abilities that come with each. Wield brass knuckles, a slingshot, or even retractable roller skates in your shoes. Will you investigate the big bad, or wait until you've had more training? Escape liability for damaging other people's property as you learn to control your new powers, or pay up what you owe?
Will you be a brooder, charmer, traditionalist, or trickster? Step into your new super identity, and claim your place as a Community College Hero!
Google Play Store Link:
Code:
https://play.google.com/store/apps/details?id=org.hostedgames.communitycollegehero1
🔮MOD Features:
[ @Axiom 's Choice Of MOD ]
+
[ 's 90% MOD ]
Completely Unlocked
AD Free
​
Personality:
Charmer: 90%

Jokester: 90%

Brooder: 90%

Traditionalist: 90%
Money: 967967967
Stats:
Pow: 90

Zap: 90

Thud: 90

Whoosh: 90

Shhh: 90

Hmmm: 90

Yay: 90
Relationships:
Tress: 90

Stunner: 90

Crook: 90

Mob: 90

DirtyGirl: 90

CombatWombat: 90

Stoic: 90

Origami: 90

UnicornFishGirl: 90

McCormick: 90

Downfall: 90

Nil: 90

Hedonist: 90

Tolly: 90
YouTube Video:
This gameplay hasn't been recorded yet. If you would like to thank Phytoplankton for this release, record your gameplay and share it
here
. You'll also gain SB Cash!
⚙️Installation Instructions:
Download the desired APK file below and tap on it to install it on your device. Make also sure to uninstall your game first if you have it installed!
✒️Credits to:
Phytoplankton
Download Link(s):
Last edited: