SB Cartel
Lv. Max
✔ Approved Releaser
eBook Releaser
Member for 1 year
SB Cash
Gender

Not specified
Country

Sbennytopia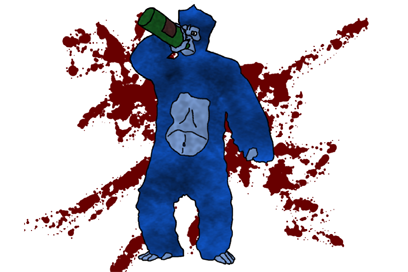 Title:
[Hosted Game] Dead Already? v.1.3.0 A.C.O.M MOD
💾 Name of the game:
Dead Already?
⌛️ Version:
v.1.3.0
Root needed?
No
📡 Internet required?
No
Game Description:
Dead Already?
Writer: Kie Brooks

ChoiceScript Language Design & Development: Dan Fabulich
You find yourself crying, but you have forgotten why. You look up at a coffin in front of you.
You look at the corpse lying in the coffin, the face looks familiar.
You try to work out who it is, however you are having trouble remembering. It can't be, but it is. It is you.
You are dead! You look down on your body in the coffin.
Life is not fair, neither is this game. Another short murder mystery for you to solve following ChoiceScript multiple-choice text-based format. The murderer is randomly selected at the beginning of each game for a greater challenge.
Disclaimer
The author has never died before so any depiction of the afterlife may not be 100% accurate.
Should you die and unhappy with this depiction have more accurate information, then please contact the author via spiritual apparition or similar and he may update the game to reflect your experience.
If on the other hand having died you find that his depiction is accurate then please convince your surviving relatives and friends to rate the game 5 stars for accuracy.
Google Play Store Link:
Code:
https://play.google.com/store/apps/details?id=org.hostedgames.deadalready
🔮MOD Features:
Full Unlocked A.C.O.M
(Axiom's Choice Of MOD)
Unlocked
AD Free
MOD
Recall: 90%
​
Power: 90%
​
​
Note: Power just decreases by 1% instead of previous 25% when you interrogate the targets! Thus its unlimited and will not deplete!
​
YouTube Video:
This gameplay hasn't been recorded yet. If you would like to thank Phytoplankton for this release, record your gameplay and share it
here
. You'll also gain SB Cash!
⚙️Installation Instructions:
Download the desired APK file below and tap on it to install it on your device. Make also sure to uninstall your game first if you have it installed!
✒️Credits to:
Phytoplankton
Download Link(s):
Please Dont Forget to Thank @Axiom
​