SB Cartel
Lv. Max
✔ Approved Releaser
eBook Releaser
Member for 1 year
SB Cash
Gender

Not specified
Country

Sbennytopia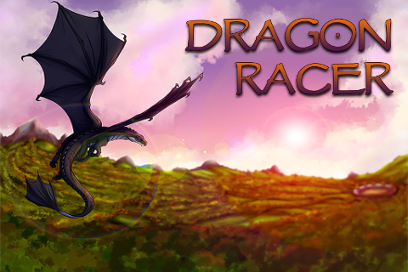 [Hosted Game] Dragon Racer v1.0.2 ACOM MOD
​
💾 Name of the game:
Dragon Racer
⌛️ Version:
v.1.0.2
Root needed?
No: you can play and install this app without root permissions.
📡 Internet required?
No: you can play this game even without any Internet Connection.
Game Description:
Dragon Racer
Writer: Tierra Wright

Beta Testers: @mmorr0514

Art: Helen

ChoiceScript Language Design and Development: Dan Fabulich
Ever since you were a child, you dreamed of flying amongst other racers with your dragon, and so, when the chance came to become one, you leaped for it. But, things are not always so simple.
Dragon Racer is a 420,000 word interactive fantasy novel by Tierra Wright, where your choices control the story. It's entirely text-based—without graphics or sound effects—and fueled by the vast, unstoppable power of your imagination.
Will you show all of those who doubt you that you have what it takes to ride with the greatest dragon racers? Will you form bonds with them, stronger than you ever thought possible, or will you use those around you to simply push your own agenda?
Play as male, female, or non-binary; gay, straight, or bi.

Name your dragon, and help shape his personality.

Train your dragon in three different areas of racing.

Fly you dragon in many different racing events.

Learn the truth about your past and uncover the secrets of Abauruth.
Google Play Store Link:
Code:
https://play.google.com/store/apps/details?id=org.hostedgames.dragonracer
🔮MOD Features:
MOD:


Full Name: Unknown Aleyn
Health: 1000
Wealth: $967967967
Magic: 90%

Combat: 90%

Knowledge: 90%

Charisma: 90%

Survivability: 90%

Stealth: 90%
Dragon:


Dragon Health: 1000
Dragon Bond: 90%

Flight: 90%

Speed: 90%

Swim: 90%
Relationships: All @90%
Inventory:
Pernrith Sword: A well-crafted sword given to you by the Pernrith guards.
Average Racing Saddle: An average leather dragon saddle that is used for racing.
Family Necklace: A family heirloom given by your birth mother. Its purpose is unknown.
Family Necklace: An enchanted family heirloom given by your birth mother, used for protective purposes.
Suede Dragon Saddle: A nice, dark-brown dragon saddle made out of suede.
Marauder Leather Saddle: A black-and-crimson fitted leather racing saddle, perfect for racing and shock absorption.
Marauder Competition Gloves: A pair of crimson Marauder gloves, great for grip.
Meat Treat: A healthy and delicious meat treat for dragons.
Pink Dye Treat: A dragon treat with the power to turn any dragon temporarily pink.
Marauder Pendant: A pendant with the Marauder symbol on it.
Book of Legends: A book filled with an assortment of legends. This item can be gifted.
Red and White Rose: A beautiful red rose with random strands of white. This item can be gifted.
Dragon Tapestry: A large tapestry with an assortment of dragons decorating it. This item can be gifted.
Leather Scabbard: A well-crafted leather scabbard, made to hold normal-size swords. This item can be gifted.
Bronze Dragon Necklace: A bronze necklace, the pendant in the shape of a dragon. This item can be gifted.
Silver Dagger: A silver dagger with intricate patterns, stolen off of a noble. Perhaps a family heirloom.
YouTube Video:
No videos yet. If you would like to thank Phytoplankton and gain some extra SB Cash, record your gameplay and share it
here
.
⚙️Installation Instructions:
Download the desired APK file below and tap on it to install it on your device. Make also sure to uninstall your game first if you have it installed!
✒️Credits to:
Phytoplankton
Download Link(s):