SB Cartel
Lv. Max
✔ Approved Releaser
eBook Releaser
Member for 1 year
SB Cash
Gender

Not specified
Country

Sbennytopia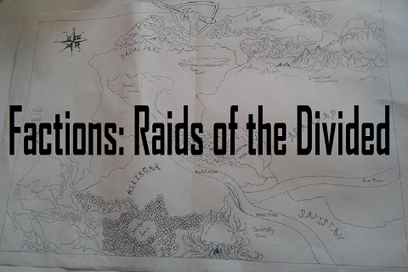 Title:
[Hosted Game] Factions: Raids of the Divided v.1.0.2 A.C.O.M MOD
💾 Name of the game:
Factions: Raids of the Divided
⌛️ Version:
v.1.0.2
Root needed?
No
📡 Internet required?
No
Game Description:
Factions: Raids of the Divided
Writer: Waseeq Mohammad
Art: Zoha Ali
Editor: Sameer Abdali
ChoiceScript Language Design & Development: Dan Fabulich
There have been news of recent raids across the land. Can you save Alfarid or will the factions succumb to discord? The interactive epic fantasy adventure where your investigation skills matter.
In the land of Alfarid there resides four factions: Aganbad, Badalpani, Kelisgar, and Safistan. Each faction having their own leader and way of life. These factions have been at peace for ages; however differences between the leaders have started to rise.
Furthermore, news of recent raids has started to spring up and shake the lands. The people of these lands having had peace for so long are immediately concerned about this. Not to mention the lives being ruined by the raids. Because of this surprising threat, the leaders of each faction realized that these raids must be stopped or at least feigned interest to not seem suspicious. Who would wish to end the peace of Alfarid? Is it one of the four factions, and if it is
Google Play Store Link:
Code:
https://play.google.com/store/apps/details?id=org.hostedgames.factionsraidsofthedivided
🔮MOD Features:
MOD:
Strength: 90%
Agility: 90%
Intelligence: 90%
Charisma: 90%
Kindness: 90%
Special MOD Feature:
Morality 100% Always!
Morality doesn't decrease no matter what you choose!
YouTube Video:
This gameplay hasn't been recorded yet. If you would like to thank Phytoplankton for this release, record your gameplay and share it
here
. You'll also gain SB Cash!
⚙️Installation Instructions:
Download the desired APK file below and tap on it to install it on your device. Make also sure to uninstall your game first if you have it installed!
✒️Credits to:
Phytoplankton
Download Link(s):
Please Dont Forget to Thank @Axiom
​