SB Cartel
Lv. Max
✔ Approved Releaser
eBook Releaser
Member for 1 year
SB Cash
Gender

Not specified
Country

Sbennytopia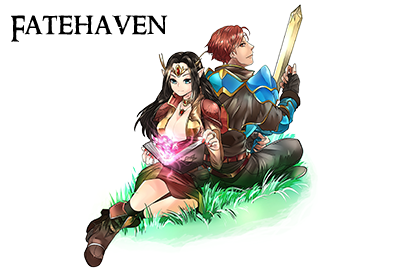 [Hosted Game] Fatehaven v.1.0.4 ACOM MOD
​
💾 Name of the game:
Fatehaven
⌛️ Version:
v.1.0.4
Root needed?
No: you can play and install this app without root permissions.
📡 Internet required?
No: you can play this game even without any Internet Connection.
Game Description:
Fatehaven
Writer: Devon Connell

Art: Yuki Fujita

Beta Testers: @mmorr0514

ChoiceScript Language Design & Development: Dan Fabulich
Combat, romance, adventure, and of course—magic! Master four elements and take on fate itself in this epic, interactive fantasy tale! Six possible endings. Four hours for a single play-through. Three love interests. Countless choices. Male or female? Leader or Loner? Good or evil? What kind of mage will you be?
Google Play Store Link:
Code:
https://play.google.com/store/apps/details?id=org.hostedgames.fatehaven
🔮MOD Features:
[ @Axiom 's Choice Of MOD ]
+
's 90% MOD
..
..
All Stats Boosted to 90%
All Relationships MAXED!
...
Enjoy
​
YouTube Video:
This gameplay hasn't been recorded yet. If you would like to thank Phytoplankton for this release, record your gameplay and share it
here
. You'll also gain SB Cash!
⚙️Installation Instructions:
Download the desired APK file below and tap on it to install it on your device. Make also sure to uninstall your game first if you have it installed!
✒️Credits to:
Phytoplankton
Download Link(s):
This and all my MODs are possible because of AXIOM
Please Dont Forget to Thank @Axiom
​