SB Cartel
Lv. Max
✔ Approved Releaser
eBook Releaser
Member for 1 year
SB Cash
Gender

Not specified
Country

Sbennytopia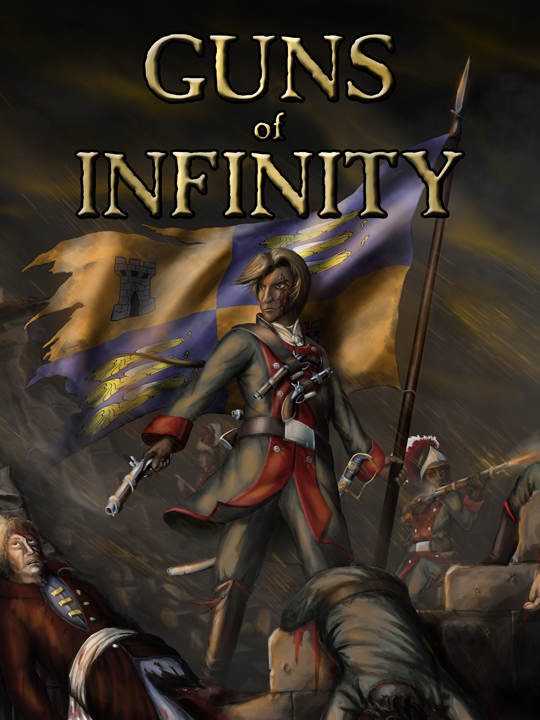 Title:
[Hosted Game] Guns of Infinity v.1.0.5 ACOM MEGA MOD
💾 Name of the game:
Guns of Infinity
⌛️ Version:
v.1.0.5
Root needed?
No
📡 Internet required?
No
Game Description:
Guns of Infinity
Writer: Paul Wang

Art: Paul Wang

Beta Testers: @mmorr0514

ChoiceScript Language Design & Development: Dan Fabulich
As commander of a squadron of cavalry, what will you sacrifice to win the war of gunpowder and magic? Return to the battlefield as a gentleman-officer of the Royal Tierran Army in this long-awaited sequel to "Sabres of Infinity."
"Guns of Infinity" is a 440,000 word interactive novel by Paul Wang, author of "Sabres of Infinity," "Mecha Ace," and "The Hero of Kendrickstone." Your choices control the story. It's entirely text-based—without graphics or sound effects—and fueled by the vast, unstoppable power of your imagination.
Will you befriend, betray, or romance the nobles, rogues, and spies of this epic world? Will you keep your men alive, or sacrifice them to your own greed in a bid for power and riches? Will you fight for power, riches, love, or glory?
• Play the role of a gallant hero, or a self-serving scoundrel.
• Use cunning, force, or sheer bravado to fight the Antari forces.
• Train and drill your men for success on the battlefield.
• Support your family financially, or leave them to fight off penury alone.
Combat, intrigue, and romance await in "Guns of Infinity!"
About the Author
Paul Wang is an independent game developer and writer of interactive fiction currently living in Burnaby, British Columbia, Canada. He previously authored Mecha Ace and The Hero of Kendrickstone for Choice of Games. He is also the author of Sabres of Infinity, a ChoiceScript game published by Hosted Games. He is currently completing his degree in History at Simon Fraser University.
Google Play Store Link:
Code:
https://play.google.com/store/apps/details?id=org.hostedgames.gunsofinfinity
🔮MOD Features:
Full Unlocked A.C.O.M
(Axiom's Choice Of MOD)
Completely
Unlocked

AD Free
PLAYER STATS
Rank "lieutenant-colonel"
​
Soldiering: 90%
​
Charisma: 90%
​
Intellect: 90%
​
Reputation: 90%
​
Health: 90%
​
Horseskill: 7
​
Wealth: $967967967
​
Income: $70000
​
UNIT STATS
Hardened: 7​
DECORATIONS:
YouTube Video:
This gameplay hasn't been recorded yet. If you would like to thank Phytoplankton for this release, record your gameplay and share it
here
. You'll also gain SB Cash!
⚙️Installation Instructions:
Download the desired APK file below and tap on it to install it on your device. Make also sure to uninstall your game first if you have it installed!
✒️Credits to:
Phytoplankton
Download Link(s):

This and all my MODs are possible because of AXIOM
Please Dont Forget to Thank @Axiom

​
Last edited: