SB Cartel
Lv. Max
✔ Approved Releaser
eBook Releaser
Member for 1 year
SB Cash
Gender

Not specified
Country

Sbennytopia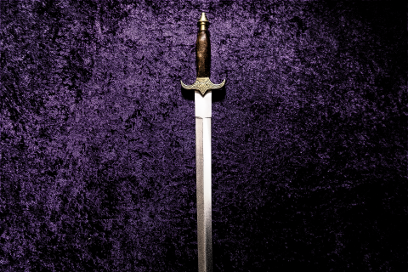 [Hosted Game] Knight of the Fellowship v.1.0.0 ACOM MOD
​
💾 Name of the game:
Knight of the Fellowship
⌛️ Version:
v.1.0.0
Root needed?
No: you can play and install this app without root permissions.
📡 Internet required?
No: you can play this game even without any Internet Connection.
Game Description:
Knight of the Fellowship
Writer: Ivailo Daskalov

Art: Candice Pagura

Beta @mmorr0514

ChoiceScript Language Design & Development: Dan Fabulich
Master the art of dancing with a weapon and unearth the secret of the temple, bringing love and carnage to the world. "Survive" an assassination attempt. Learn about the warrior's honor of the Knights of the Temple. Allow those who tread the line between Light and Darkness show you their beauty. Embark on a night patrol mission with a militia officer that will lead you to the depths where the seeds of doom are growing. Finish your quest with honor and explore what your heart desires before going back to where you belong.
"Knight of the Fellowship" is a 50,000 word interactive fantasy novel by Ivailo Daskalov, where your choices control the story. It's entirely text-based—without graphics or sound effects—and fueled by the vast, unstoppable power of your imagination.
• Play as a man or woman, gay or straight.
• Master the techniques of lightning-quick blows and dodges, heroic leap charges and blade whirlwinds.
• Learn about the honor of the Knight of the Fellowship.
• Allow a dark lady to show you her beautiful side.
• Choose between eight optional romances, or end up alone.
Google Play Store Link:
Code:
https://play.google.com/store/apps/details?id=org.hostedgames.knightofthefellowship
🔮MOD Features:
[ @Axiom 's Choice Of MOD ]
+
[ 's 90% MOD ]
Completely Unlocked
AD Free
​
MOD:
Name: Phytoplankton Charr
Health: 100

Energy: 100

Imbalance: 90

Wit: 90

Scepticism: 90

Experience: 90
Relationships:
Relations with Aya: 90

Relations with Fresca: 90

Relations with Master Yan: 90

Relations with Misery: 90

Relations with Amy: 90
YouTube Video:
This gameplay hasn't been recorded yet. If you would like to thank Phytoplankton for this release, record your gameplay and share it
here
. You'll also gain SB Cash!
⚙️Installation Instructions:
Download the desired APK file below and tap on it to install it on your device. Make also sure to uninstall your game first if you have it installed!
MOD Author:
Phytoplankton
Download Link(s):
This and all my MODs are possible because of AXIOM
Please Dont Forget to Thank @Axiom
​
Last edited: