SB Cartel
Lv. Max
✔ Approved Releaser
eBook Releaser
Member for 1 year
SB Cash
Gender

Not specified
Country

Sbennytopia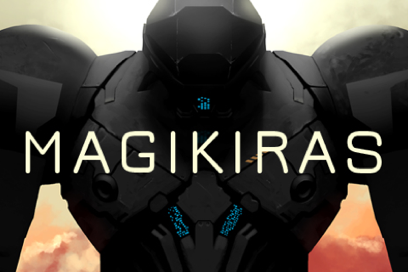 [Hosted Game] Magikiras v.1.0.4 ACOM MOD
​
💾 Name of the game:
Magikiras
⌛️ Version:
v.1.0.4
Root needed?
No: you can play and install this app without root permissions.
📡 Internet required?
No: you can play this game even without any Internet Connection.
Game Description:
Magikiras
Writer: Gabriel Chia

Art: Mats Evensson

Beta Testers: @mmorr0514

ChoiceScript Language Design & Development: Dan Fabulich
Don powered armor as you take on terrorists and eldritch aliens in the not too distant future! Modify your armor to suit your needs and stand tall against your foes.
"Magikiras" is a 1,100,000-word interactive novel by Gabriel Chia, where your choices control the story. It's entirely text-based--without graphics or sound effects--and fueled by the vast, unstoppable power of your imagination.
• A 1,100,000-word story that takes place in a near future where magic and technology exists side by side.
• Choose your team and your enemy for different sides of the same story.
• Play as a normal soldier or one with magic at their command.
• Modify your powered armor to better suit your needs and preference.
Google Play Store Link:
Code:
https://play.google.com/store/apps/details?id=org.hostedgames.magikiras
🔮MOD Features:
Full Unlocked A.C.O.M
(Axiom's Choice Of MOD)
Unlocked
AD Free
MOD
Rank "Corporal"
Athletics: 90%
Combat: 90%
Device: 90%
Leadership: 90%
Subterfuge: 90%
Wits: 90%
Team Strength: 7
Health: 100% (Never Decrease)
Suit's Health: 100%

(Never Decrease)
YouTube Video:
This gameplay hasn't been recorded yet. If you would like to thank Phytoplankton for this release, record your gameplay and share it
here
. You'll also gain SB Cash!
⚙️Installation Instructions:
Download the desired APK file below and tap on it to install it on your device. Make also sure to uninstall your game first if you have it installed!
✒️Credits to:
Phytoplankton
Download Link(s):
Last edited: