SB Cartel
Lv. Max
✔ Approved Releaser
eBook Releaser
Member for 1 year
SB Cash
Gender

Not specified
Country

Sbennytopia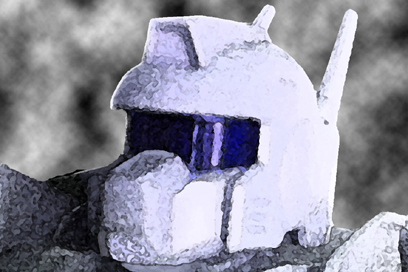 [Hosted Game] Mobile Armored Marine: Mission to Far Hope v.1.1.1 ACOM MOD
​
💾 Name of the game:
Mobile Armored Marine: Mission to Far Hope
⌛️ Version:
v.1.1.1
Root needed?
No: you can play and install this app without root permissions.
📡 Internet required?
No: you can play this game even without any Internet Connection.
Game Description:
Mobile Armored Marine: Mission to Far Hope
Writer: Steve Cave

Beta: @mmorr0514

ChoiceScript Language: Dan Fabulich
Blast into action as an Imperial Mobile Armored Marine! Decide when to use stealth, diplomacy, or your armor's incredible power as you explore a silent colony world. Can you uncover the dark secret of Far Hope?
A flicker in the void. The blue flash of plasma engines. Traveling at speeds faster than light, the starship Slipdagger slices through space, shooting like a silvered arrow toward its target - a world called Far Hope.
You sit, alone in the forward viewing room of the ship, gazing at the stars sliding by like liquid light.
The Slipdagger is an Infiltrator class Imperial vessel built for speed and stealth. Small as space ships go, the Slipdagger carries only her crew, a small tactical squad of 24 Imperial Shock Troopers and yourself, a Mobile Armored Marine. Not many people, but when one of them is an Armored Marine, well, you don't really NEED that many people!
It is the 42nd year of the reign of Emperor Gladius Rex over the Empire of Humanity. The Empire dominates several solar systems, and protects mankind from threats both inside and out. Battles in the void and around planets call for the Imperial Fleet, but when it's time to land and get your feet wet, the Imperium calls in the Mobile Armored Marine Corps. You've trained harder, been cybernetically and chemically augmented, and to top it all off you wear a suit of Tactical Powered Armor into combat.
The planet your ship is speeding towards, Far Hope, is a human world on the extreme outer edge of the Sirius system. The planet supports a single colony of a few thousand settlers. Your briefing told you that something's up - communications were cut off two weeks ago, and no one knows why.
You are in command of this mission, and you'll soon need to head down to the launch deck and check on the troops. This is your mission, your FIRST mission, but you aren't worried.
You can hear the troop commander drilling his men, so you sit and wait for him to finish before you head that way. Staring into space, you think back to the beginning of your training. It feels so long ago now...
Google Play Store Link:
Code:
https://play.google.com/store/apps/details?id=org.hostedgames.mtfh
🔮MOD Features:
[ @Axiom 's Choice Of MOD ]
+
[ 's 90% MOD ]
Completely Unlocked
AD Free
​
Trooper's Stats:
Guts: 90
Leadership: 90
Shooting: 90
Fighting: 90
Technical: 90
Stealth: 90
This is the state of your suit of no Powered Armor:
Armor: 100% [Never Decrease]
Shock Troopers status:
Troopers Alive (of 24):: 24 [Never Decrease]
Morale: 90% [Never Decrease]
How much honor and glory you have earned:
Glory: 90%
YouTube Video:
This gameplay hasn't been recorded yet. If you would like to thank Phytoplankton for this release, record your gameplay and share it
here
. You'll also gain SB Cash!
⚙️Installation Instructions:
Download the desired APK file below and tap on it to install it on your device. Make also sure to uninstall your game first if you have it installed!
✒️Credits to:
Phytoplankton
Download Link(s):
This and all my MODs are possible because of AXIOM
Please Dont Forget to Thank @Axiom
​