SB Cartel
Lv. Max
✔ Approved Releaser
eBook Releaser
Member for 1 year
SB Cash
Gender

Not specified
Country

Sbennytopia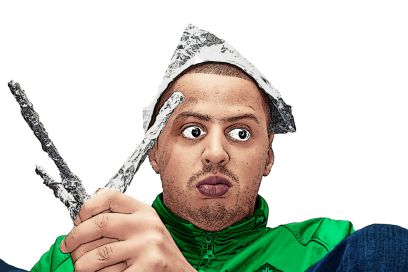 Title:
[Hosted Game] Paranoia v.1.3.0 A.C.O.M MOD
💾 Name of the game:
Paranoia
⌛️ Version:
v.1.3.0
Root needed?
No
📡 Internet required?
No
Game Description:
Paranoia
Writer: Kie Brooks

ChoiceScript Language Design & Development: Dan Fabulich
Paranoia is a thought process heavily influenced by anxiety or fear, often to the point of irrationality and delusion.
—Wikipedia
Just because you're paranoid doesn't mean they aren't out to get you.
—Woody Allen
We could tell you the aim of this adventure but can you really trust the author?
When you think your doctor may be trying to kill you, life gets complicated.
Survive this multiple choice game if you can.
Your level of paranoia will increase and decrease throughout the game depending on your choices.
Depending on your level of paranoia, you may perceive your choices differently.
It would probably be a good idea to avoid letting your paranoia exceed 90%.
Disclaimer:
This adventure is not intended to poke fun at anyone suffering from paranoia. If you believe you are suffering from any medical condition please consult your doctor. It is highly unlikely that they want to kill you and harvest your organs.
Google Play Store Link:
Code:
https://play.google.com/store/apps/details?id=com.choiceofgames.paranoia
🔮MOD Features:
Full Unlocked A.C.O.M
(Axiom's Choice Of MOD)
Unlocked
AD Free
MOD
Medication Taken:

Always True

! (No Matter what you choose!)

Paranoia: 10%
Money: 967967967$
This mod has not been tested! Mention me if there are any errors!
​
YouTube Video:
This gameplay hasn't been recorded yet. If you would like to thank Phytoplankton for this release, record your gameplay and share it
here
. You'll also gain SB Cash!
⚙️Installation Instructions:
Download the desired APK file below and tap on it to install it on your device. Make also sure to uninstall your game first if you have it installed!
✒️Credits to:
Phytoplankton
Download Link(s):
Please Dont Forget to Thank @Axiom
​
Last edited: