SB Cartel
Lv. Max
✔ Approved Releaser
eBook Releaser
Member for 1 year
SB Cash
Gender

Not specified
Country

Sbennytopia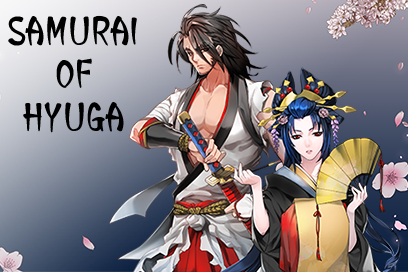 [Hosted Game] Samurai of Hyuga v.1.0.4 ACOM MOD
​
💾 Name of the game:
Samurai of Hyuga
⌛️ Version:
v.1.0.4
Root needed?
No: you can play and install this app without root permissions.
📡 Internet required?
No: you can play this game even without any Internet Connection.
Game Description:
Samurai of Hyuga
Writer: Devon Connell

Art: silversnow

Copy Editor: Melissa Beattie

ChoiceScript Language Design & Development: Dan Fabulich
Samurai of Hyuga is a brutal, heart-pounding interactive tale. Prepare to enter the land of silk and steel, where fantasy clashes against grim reality, and where the good guys don't always win in the end. It's a harsh world with tough choices at every turn. Good thing you're the toughest ronin around.
A bodyguard, an assassin, a savior. Become all those things and more! Will you be able to change your ways and protect those around you? Or will you succumb to your bloodthirst and become the ultimate manslayer? Will you find love or lust? Will you adopt a code of honor, or do whatever it takes to win? Can your spirit survive against your own demons?
Combat, drama, and so much more await you in the first book of this epic series!
• Become a badass ronin, a master manslayer, and reluctant bodyguard for hire!
• Join with your spirit animal to take on mythological oni!
• Face down your own demons in this dramatic, unforgettable adventure!
• Over 140,000 words of interactive fiction!
Google Play Store Link:
Code:
https://play.google.com/store/apps/details?id=org.hostedgames.samuraiofhyuga
🔮MOD Features:
[ @Axiom 's Choice Of MOD ]
+
[ 's 90% MOD ]
Completely Unlocked
AD Free
​
Stats:


Attunement: 90%
YouTube Video:
This gameplay hasn't been recorded yet. If you would like to thank Phytoplankton for this release, record your gameplay and share it
here
. You'll also gain SB Cash!
⚙️Installation Instructions:
Download the desired APK file below and tap on it to install it on your device. Make also sure to uninstall your game first if you have it installed!
MOD Author:
Phytoplankton
Download Link(s):
Last edited: