SB Cartel
Lv. Max
✔ Approved Releaser
eBook Releaser
Member for 1 year
SB Cash
Gender

Not specified
Country

Sbennytopia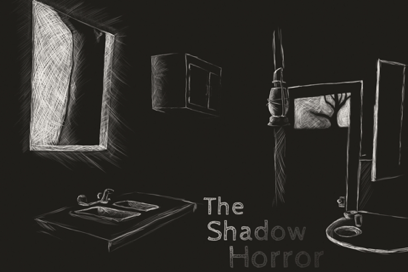 Title:
[Hosted Game] Shadow Horror v.1.0.2 A.C.O.M MOD
💾 Name of the game:
Shadow Horror v.1.0.2
⌛️ Version:
v.1.0.2
Root needed?
No
📡 Internet required?
No
Game Description:
The Shadow Horror
Writer: Allen Gies

Art: Lia Lilley

Beta Testers: Alyse Miller, Mirabella, Tammy Vaughn.

ChoiceScript Language Design & Development: Dan Fabulich
Stranded by a breakdown, you explore a nearby abandonded house only to find that you are not alone. A creature not of this world lairs within the walls. As the sun goes down, so do your odds against the Shadow Horror.
The Shadow Horror is a 533,000-word interactive horror novel by Allen Gies, where your choices control the story. It's entirely text-based—without graphics or sound effects—and fueled by the vast, unstoppable power of your imagination.
Really Amazing Game but very very frustrating!
Google Play Store Link:
Code:
https://play.google.com/store/apps/details?id=org.hostedgames.shadowhorror
🔮MOD Features:
Full Unlocked A.C.O.M
(Axiom's Choice Of MOD)
Completely
Unlocked
AD Free
MOD:
Game Starts in:
You have enabled the game-plus content and chosen to start with all the trimmings.
Various item are already unlocked like :


tools, car_battery, tire_iron , candlestick , tablecloth , candles_and_matches , chain, necklace, ice_pail , copper_wire , light_source , attic_key , headlight , lightning_thrower , dynamo , golden_ticket , bolt_solution , money , saber, decanter, path_stone
<You aren't invulnerable though. Please remember that.>
NOTE: This game is very unique and each gameplay is different! I
haven't
had same choices when i tired replaying and i am yet to reach a
perfect
ending!
Perhaps
only our GOD @Axiom can make a
perfect
mod for this! I'll request him! Viva Axiom!
YouTube Video:
This gameplay hasn't been recorded yet. If you would like to thank Phytoplankton for this release, record your gameplay and share it
here
. You'll also gain SB Cash!
⚙️Installation Instructions:
Download the desired APK file below and tap on it to install it on your device. Make also sure to uninstall your game first if you have it installed!
✒️Credits to:
Phytoplankton
Download Link(s):
Logo Credit:
@MrOnline
​
Last edited: