SB Cartel
Lv. Max
✔ Approved Releaser
eBook Releaser
Member for 1 year
SB Cash
Gender

Not specified
Country

Sbennytopia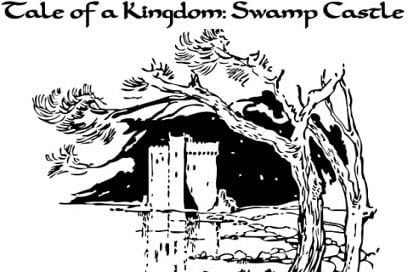 [Hosted Game] Swamp Castle - Tale of a Kingdom v.1.0.4 ACOM MOD
​
💾 Name of the game:
Swamp Castle - Tale of a Kingdom
⌛️ Version:
v.1.0.4
Root needed?
No: you can play and install this app without root permissions.
📡 Internet required?
No: you can play this game even without any Internet Connection.
Game Description:
Swamp Castle: Tale of a Kingdom
Writer: Philip Kempton

Beta Testers: @mmorr0514

ChoiceScript Language Design & Development: Dan Fabulich
You are a newly appointed Lord in charge of a small castle. Manage your castle's finances, hire troops, resolve conflicts among the peasants, and bring order to the realm. Expand your power through war, diplomacy, or stealth. Whether you rise or fall is up to you in Swamp Castle.
• Manage the economy of your province by controlling the tax rates.
• Decisions you make impact the story and your ability to rule your subjects.
• Fight against raiders and even other Lords.
• Choose between decisions that could help your subjects or give you additional power.
Google Play Store Link:
Code:
https://play.google.com/store/apps/details?id=org.hostedgames.swampcastle
🔮MOD Features:
[ @Axiom 's Choice Of MOD ]
+
[ 's 90% MOD ]
Completely Unlocked
AD Free
​
MOD:
Health: 1000

Leadership: 90

Strength: 90

Agility: 90

Intelligence: 90

Stealth: 90
Army:
Merchants: 77

Farmers: 77

Peasants: 77

Militia: 777

Guards: 777

Archers: 777

Knights: 777

Magicians: 777

Druids: 777
YouTube Video:
This gameplay hasn't been recorded yet. If you would like to thank Phytoplankton for this release, record your gameplay and share it
here
. You'll also gain SB Cash!
⚙️Installation Instructions:
Download the desired APK file below and tap on it to install it on your device. Make also sure to uninstall your game first if you have it installed!
MOD Author:
Phytoplankton
Download Link(s):