SB Cartel
Lv. Max
✔ Approved Releaser
eBook Releaser
Member for 1 year
SB Cash
Gender

Not specified
Country

Sbennytopia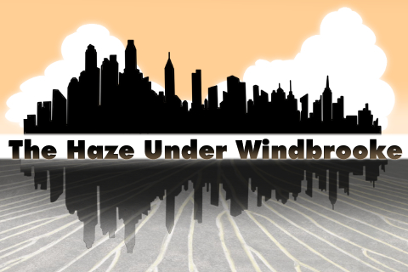 Title:
[Hosted Game] The Haze Under Windbrooke v.1.0.0 ACOM MOD
💾 Name of the game:
The Haze Under Windbrooke
⌛️ Version:
v.1.0.0
Root needed?
No
📡 Internet required?
No
Game Description:
The Haze Under Windbrooke
Writer: Jesse Freeman
Art: Roxy Polk
ChoiceScript Language Design & Development: Dan Fabulich
Struggle to balance a normal life while you investigate strange creatures, and the malevolent fog that hangs over your city. Take on the roll of a teenager thrown into a chaotic and dangerous struggle. Learn how to fight and use magic while you try not to die to the horrific creatures luring just under the surface of your city.
The Haze Under Windbrooke
is a 117,200 word interactive fantasy novel by Jesse Freeman, where your choices control the story. It's entirely text-based—without graphics or sound effects—and fueled by the vast, unstoppable power of your imagination.
• Defeat strange creatures with magic, a sword, or your trusty bow.
• Explore a strange other world just beneath your city.
• Learn the secrets of the monsters living just out of humanity's sight.
• Try to stay alive while living a normal life.
Review:
-100 / 5 Stars
Its utter shitty game and really a piece of utter crap!
Stay away from it...

It's hardly interactive and absolute boring to read. Choices do not appear to matter at all, my character isn't mine at all, stats exist just for the sake of having them and make Zero difference to game. I kept waiting for new ones to show up or for them to be altered in some way. Shittiest game I have ever played! This should not have been approve in first place.
Google Play Store Link:
Code:
https://play.google.com/store/apps/details?id=org.hostedgames.hazeunderwindbrooke
🔮MOD Features:
Full Unlocked A.C.O.M
(Axiom's Choice Of MOD)
Completely Unlocked

AD Free
MOD
Passes Will: 100%​
Health: 777 (never decrease)​
​
Fencing Skill Level: 90%​
Fencing Training: 90%​
​
Archery Skill Level: 90%​
Archery Training: 905​
​
Potions: 90​
Player Critical enabled!
​
YouTube Video:
This gameplay hasn't been recorded yet. If you would like to thank Phytoplankton for this release, record your gameplay and share it
here
. You'll also gain SB Cash!
⚙️Installation Instructions:
Download the desired APK file below and tap on it to install it on your device. Make also sure to uninstall your game first if you have it installed!
✒️Credits to:
Phytoplankton
Download Link(s):
Please Dont Forget to Thank @Axiom
Last edited: