SB Cartel
Lv. Max
✔ Approved Releaser
eBook Releaser
Member for 1 year
SB Cash
Gender

Not specified
Country

Sbennytopia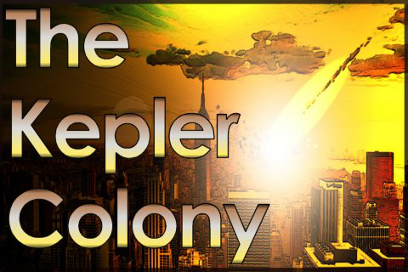 [Hosted Game] The Kepler Colony: Evacuation v.1.0.2 ACOM MOD
​
💾 Name of the game:
The Kepler Colony: Evacuation
⌛️ Version:
v.1.0.2
Root needed?
No: you can play and install this app without root permissions.
📡 Internet required?
No: you can play this game even without any Internet Connection.
Game Description:
The Kepler Colony: Evacuation
Writer: Andy Why

Art: Andy Why

Beta: @mmorr0514

ChoiceScript Language Design & Development: Dan Fabulich
It is the year 2090. An asteroid has been found on a collision course with Earth. There is no stopping it. You have been assigned the task of creating an interstellar spaceship to travel the stars to Kepler 62e, the only confirmed life supporting planet discovered.
"The Kepler Colony: Evacuation" is a 170,000 word interactive science fiction novel by Andy Why, where your choices control the story. It's entirely text-based, and fueled by the vast, unstoppable power of your imagination.
You and your team of advisers will face many challenges along the way. When should you notify the public? How will you allocate tickets on the ship? What sacrifices will you make to ensure your project is successful? Time is on your side—for now.
• Play as male, female, or nonbinary; gay or straight.
• Play as over 40 different countries, or make your own.
• Choose between a cryogenic ship or a generation model. Why not both?
• Trade with other nations as they battle to build their own spaceships.
• Decide who's gets to be saved—and who's left behind.
The fate of your nation is in your hands.
Google Play Store Link:
Code:
https://play.google.com/store/apps/details?id=org.hostedgames.keplercolonyevacuation
🔮MOD Features:
[ @Axiom 's Choice Of MOD ]
+
[ 's 90% MOD ]
Completely Unlocked
AD Free
​
MOD:
You are fitted with a cyber eye and are capable of seeing infra-red and ultra-violet light.
You are extremely strong due to a cybernetic implant on your spine
Public Opinion: The public are content and have full support in the spaceship. They are unlikely to riot.

[Never Changes]
Budget:
$7000 Billion
[More then enough for this game]
180 Scientists
[More then enough for all projects]
180
Engineers
[More then enough for all projects]
YouTube Video:
This gameplay hasn't been recorded yet. If you would like to thank Phytoplankton for this release, record your gameplay and share it
here
. You'll also gain SB Cash!
⚙️Installation Instructions:
Download the desired APK file below and tap on it to install it on your device. Make also sure to uninstall your game first if you have it installed!
✒️Credits to:
Phytoplankton
Download Link(s):
This and all my MODs are possible because of AXIOM
Please Dont Forget to Thank @Axiom
​