SB Cartel
Lv. Max
✔ Approved Releaser
eBook Releaser
Member for 1 year
SB Cash
Gender

Not specified
Country

Sbennytopia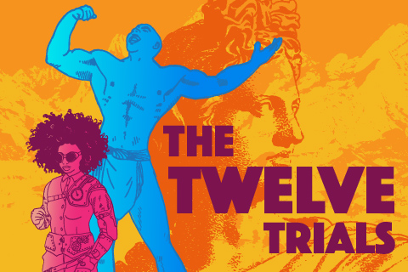 [Hosted Game] The Twelve Trials v.1.0.1 ACOM MOD
​
💾 Name of the game:
The Twelve Trials
⌛️ Version:
v.1.0.1
Root needed?
No: you can play and install this app without root permissions.
📡 Internet required?
No: you can play this game even without any Internet Connection.
Game Description:
The Twelve Trials
Writer: Douglas DiCicco

Beta: @mmorr0514

ChoiceScript Language Design and Development: Dan Fabulich
Face off against some of the greatest heroes of your age when you are called by the gods to participate in their twelve trials. Coming from humble origins, and hailing from a tiny farming village, you will have to prove yourself worthy of godhood.
"The Twelve Trials" is a 160,000 word interactive fantasy novel by Douglas DiCicco, and won third place in The Choice of Games Contest for Interactive Novels. It's entirely text-based—without graphics or sound effects—and fueled by the vast, unstoppable power of your imagination.
• Play as male, female, or non-binary.
• Defeat dragons and other monsters through brawn or wit.
• Romance a giant, a queen, a muse, and many others.
• Lead a revolution in an oppressed island.
• Find hope for starving villagers in a remote colony.
Complete the twelve trials, and become a god!
Google Play Store Link:
Code:
https://play.google.com/store/apps/details?id=org.hostedgames.twelvetrials
🔮MOD Features:
[ @Axiom 's Choice Of MOD ]
+
[ 's 90% MOD ]
Completely Unlocked
AD Free
​
Name: Phytoplankton
Abilities:
Might: Heroic strength and stamina. [MAX]
Skill: Heroic agility, speed, and quickness. [MAX]
Cunning: Heroic intellect and wits. [MAX]
Charm: Heroic charisma and leadership. [MAX]
Relationships:
Velara: 90%

Callia: 90%

Embris: 90%

Dannis: 90%

Colosson: 90%

Qora: 90%

Mute: 90%

Juria: 90%

Daedala: 90%

Garst: 90%

Pergia: 90%
Favor of the Twelve:
Dinara: 90%

Ponrindan: 90%

Borthe: 90%

Adornick: 90%

Palindera: 90%

Edurmon: 90%

Hadrene: 90%

Methris: 90%

Girkala: 90%

Utheral: 90%

Elthnorn: 90%

Sillene: 90%
YouTube Video:
This gameplay hasn't been recorded yet. If you would like to thank Phytoplankton for this release, record your gameplay and share it
here
. You'll also gain SB Cash!
⚙️Installation Instructions:
Download the desired APK file below and tap on it to install it on your device. Make also sure to uninstall your game first if you have it installed!
✒️Credits to:
Phytoplankton
Download Link(s):
This and all my MODs are possible because of AXIOM
Please Dont Forget to Thank @Axiom
​