SB Cartel
Lv. Max
✔ Approved Releaser
eBook Releaser
Member for 1 year
SB Cash
Gender

Not specified
Country

Sbennytopia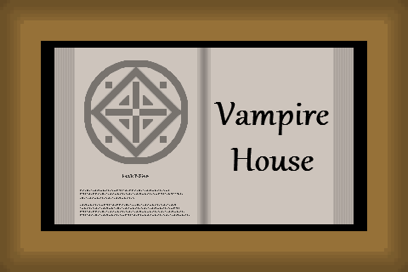 [Hosted Game] The Vampire House v.1.0.4 ACOM MOD

​
💾 Name of the game:
The Vampire House
⌛️ Version:
v.1.0.4
Root needed?
No: you can play and install this app without root permissions.
📡 Internet required?
No: you can play this game even without any Internet Connection.
Game Description:
The Vampire House
Writer: Jesse Freeman

Art: Jesse Freeman

Beta: @mmorr0514

ChoiceScript Language Design & Development: Dan Fabulich
Human/monster romance at its finest! Overcome species diversity. Meet new and exciting creatures. Learn to cast spells. Train to fight monsters. Study to improve your grades in school!
• Experience a world filled with monsters.
• Study an occult text.
• Romance various monsters and demons.
• Develop your athletic prowess, or become a bookworm.
Google Play Store Link:
Code:
https://play.google.com/store/apps/details?id=org.hostedgames.vampirehouse
🔮MOD Features:
[ @Axiom 's Choice Of MOD ]
+
[ 's 90% MOD ]
Completely Unlocked
AD Free
​
Cash: $967967967
Grade: A+
Fitness: Amazing
Hunting: Professional


Skills:
Easy Studying

Empathy

Charm

Sneak

Skip Read
Books:
Secrets to Studying Success [Complete]
The Guide to Empathy and Mannerisms. [Complete]
YouTube Video:
This gameplay hasn't been recorded yet. If you would like to thank Phytoplankton for this release, record your gameplay and share it
here
. You'll also gain SB Cash!
⚙️Installation Instructions:
Download the desired APK file below and tap on it to install it on your device. Make also sure to uninstall your game first if you have it installed!
✒️Credits to:
Phytoplankton
Download Link(s):
This and all my MODs are possible because of AXIOM
Please Dont Forget to Thank @Axiom
​