SB Cartel
Lv. Max
✔ Approved Releaser
eBook Releaser
Member for 1 year
SB Cash
Gender

Not specified
Country

Sbennytopia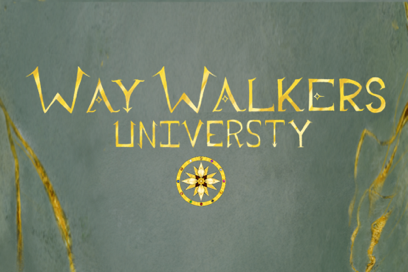 [Hosted Game] Way Walkers: University v.1.5.0 ACOM MOD
​
💾 Name of the game:
Way Walkers: University
⌛️ Version:
v.1.5.0
Root needed?
No: you can play and install this app without root permissions.
📡 Internet required?
No: you can play this game even without any Internet Connection.
Game Description:
Way Walkers: University
Writer: J. Leigh

Artwork: J. Leigh

Beta: @mmorr0514

ChoiceScript Language Design & Development: Dan Fabulich
In a metaphysics driven society where freewill is law, your choices are your own as you attend the most prestigious of magical schools. Learn to master psychic Ability, fight monsters, argue with an Angel, cut classes, befriend unusual races, chase ghosts, and navigate through an exciting city full of in depth characters in an exquisitely detailed world.

"Way Walkers: University" is a 189,000 word interactive fantasy novel by J. Leigh, where your choices control the story. It's entirely text-based—without graphics or sound effects—and fueled by the vast, unstoppable power of your imagination.
Google Play Store Link:
Code:
https://play.google.com/store/apps/details?id=org.hostedgames.waywalkers
🔮MOD Features:
[ @Axiom 's Choice Of MOD ]
Completely Unlocked
AD Free
​
THE TWELVE'S INFLUENCES:
Montage - Ultimate Way: 90%
Rosin - Magical Talent: 90%
Kubesh - Strength and Combat: 90%
Ulic - Intelligence and Truth: 90%
Feator - Karma and Wisdom: 90%
Beleskie - Charm and Appearance: 90%
Rhean - Dexterity and Stealth: 90%
Bree - Creativity and Imagination: 90%
Turin - Death and Fortitude: 90%
Desmoulein - Healing and Compassion: 90%
Angani - Faith and Purity: 90%

The RED

- Taint of Evil: 1%
YouTube Video:
This gameplay hasn't been recorded yet. If you would like to thank Phytoplankton for this release, record your gameplay and share it
here
. You'll also gain SB Cash!
⚙️Installation Instructions:
Download the desired APK file below and tap on it to install it on your device. Make also sure to uninstall your game first if you have it installed!
Game updated and Errors Fixed: "
MOD APK - [Hosted Game] Way Walkers: University v.1.5.1 ACOM MOD (updated)"
Download Link(s):
This and all my MODs are possible because of AXIOM
Please Dont Forget to Thank @Axiom
​
Last edited: