SB Cartel
Lv. Max
✔ Approved Releaser
eBook Releaser
Member for 1 year
SB Cash
Gender

Not specified
Country

Sbennytopia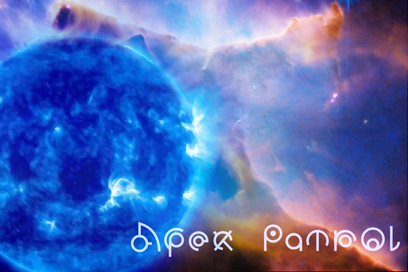 [Hosted Games] Apex Patrol v1.2.0 ACOM MOD
​
💾 Name of the game:
Apex Patrol
⌛️ Version:
v1.2.0
Root needed?
No
📡 Internet required?
No
Game Description:
Apex Patrol
Writer: Allen Gies

ChoiceScript Language: Dan Fabulich

Art: Lia Lilley
Command a star cruiser. Visit colonial worlds, rescue imperiled vessels, investigate stellar phenomena and prepare your ship to battle a ruthless foe. Only you and your crew can save Earth from utter destruction in this text-based adventure.
Google Play Store Link:
Code:
https://play.google.com/store/apps/details?id=org.hostedgames.apexpatrol
🔮MOD Features:
[ @Axiom 's Choice Of MOD ]
Completely Unlocked
AD Free
​
Boosted Stats:
Guts -

@70% Perdition's flames Could not hold you back!
Suave - @70% Cunning as a fox that teaches cunning at the Centauri Institute for cunning.
Intellect - @70% Only a select few in the entire galaxy can match your intellect.
Luck - @70% The universe loves you and wants you to be happy.
Engines - @70% Your ship is possibly the fastest in the galaxy.
Masers - @70% These masers can cut through nearly anything.
Shields - @70% These shields are nigh-impregnable.
Special - @70% If you need to move a moon, it can be done.
MOD:
More Ships UNLOCKED

15 Ships

to choose from!
Original App: Only

5 Ships

too choose!
YouTube Video:
This gameplay hasn't been recorded yet. If you would like to thank Phytoplankton for this release, record a your gameplay and share it
here
. You'll also gain SB Cash!
⚙️Installation Instructions:
Download the desired APK file below and tap on it to install it on your device. Make also sure to uninstall your game first if you have it installed!
Download Link(s):
This and all my MODs are possible because of AXIOM
Please Dont Forget to Thank Him
We
️ you @Axiom
​
Last edited: