SB Cartel
Lv. Max
✔ Approved Releaser
eBook Releaser
Member for 1 year
SB Cash
Gender

Not specified
Country

Sbennytopia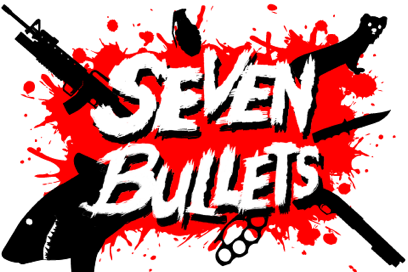 Title:
[Hosted Games] Seven Bullets v.1.0.2 MOD
💾 Name of the game:
Seven Bullets
⌛️ Version:
v.1.0.2
Root needed?
No
📡 Internet required?
No
Game Description:
Seven Bullets
by:
Cloud Buchholz
Date: 10-15-2013
You're a skilled assassin ready to retire, but before you can call it quits, the Boss kidnaps your little sister, and now you need to use your arsenal of deadly skills to get her back.
Kill, compromise, or sacrifice! Use your arsenal of deadly assassin skills to rescue your kidnapped sister from the Boss and his team of crazy killers.
Will you make the choices that bring her home safely? Or will you get caught in a web of intrigue, assassins, and deadly combat? Only you can decide how this story ends...Do you have what it takes to survive?
• 260k words
• 470+ unique choices
• 80+ endings
• 35 Achievements
Google Play Store Link:
Code:
https://play.google.com/store/apps/details?id=org.hostedgames.sevenbullets
🔮MOD Features:
Unlocked + ADFree Only
All Content Unlocked! IAP (In-App Purchase) Removed! No Need For Lucky Patcher

No ADs
Note: @Axiom
made this possible, please thank him!
MOD
Infamy:
90%
Luck:
90%
Health
: 99%
(Note: Health does not decrease for most of the parts but certain decisions kill you instantly and health has to decrease
or it will break the game.
So for most of the part i have made to health not to decrees. PM me if something goes wrong!)
YouTube Video:
This gameplay hasn't been recorded yet. If you would like to thank Phytoplankton for this release, record a your gameplay and share it
here
. You'll also gain SB Cash!
⚙️Installation Instructions:
Download the desired APK file below and tap on it to install it on your device. Make also sure to uninstall your game first if you have it installed!
MOD Author:
Phytoplankton Charr
Download Link(s):