SB Cartel
Lv. Max
✔ Approved Releaser
eBook Releaser
Member for 1 year
SB Cash
Gender

Not specified
Country

Sbennytopia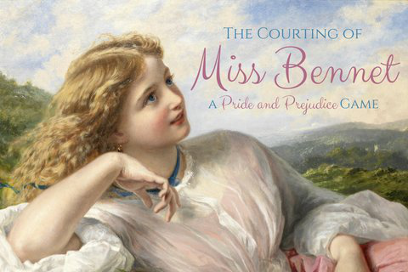 [Hosted Games] The Courting of Miss Bennet v.1.0.1 ACOM MOD
​
💾 Name of the game:
The Courting of Miss Bennet
⌛️ Version:
v.1.0.1
Root needed?
No: you can play and install this app without root permissions.
📡 Internet required?
No: you can play this game even without any Internet Connection.
Game Description:
The Courting of Miss Bennet
Writer: Michael Gray

Beta Testers: @mmorr0514

Graphic Design: Allison Rose

ChoiceScript Design and Development: Dan Fabulich
Play through "Pride and Prejudice", the classic romance novel! You are a young woman in 1813, hoping to find your true love. But which of your five suitors will you favor? The aloof nobleman Mr. Darcy? The amiable Mr. Bingley? The stuffy Mr. Collins, the kind-hearted Colonel Fitzwilliam, or the villainous Mr. Wickham?
"The Courting of Miss Bennet" is a 200,000 word interactive romance novel by Michael Gray, where your choices control the story. It's entirely text-based—without graphics or sound effects—and fueled by the vast, unstoppable power of your imagination.
• Find love in the Regency era!
• Play through the classic novel!
• Choose from five different bachelors!
• Experience courting in 1800's England!
Find your happy ending today!
Google Play Store Link:
Code:
https://play.google.com/store/apps/details?id=org.hostedgames.courtingofmissbennet
🔮MOD Features:
[ @Axiom 's Choice Of MOD ]
+
[ 's 90% MOD ]
Completely Unlocked
AD Free
​
YouTube Video:
⚙️Installation Instructions:
Download the desired APK file below and tap on it to install it on your device. Make also sure to uninstall your game first if you have it installed!
✒️Credits to:
Phytoplankton
Download Link(s):
This and all my MODs are possible because of AXIOM
Please Dont Forget to Thank @Axiom
​