SB Cartel
Lv. Max
✔ Approved Releaser
eBook Releaser
Member for 1 year
SB Cash
Gender

Not specified
Country

Sbennytopia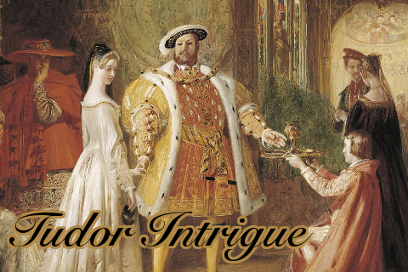 [Hosted Games] Tudor Intrigue v.1.0.0 ACOM MOD
​
💾 Name of the game:
Tudor Intrigue
⌛️ Version:
v.1.0.0
Root needed?
No: you can play and install this app without root permissions.
📡 Internet required?
No: you can play this game even without any Internet Connection.
Game Description:
Tudor Intrigue
Writer: James Young

Beta Testers: @mmorr0514

ChoiceScript Language Design and Development: Dan Fabulich
Enter the court of Henry VIII of England, and lead the country through the reformation. Politics, religion, love, and war in 16th Century England.
Tudor Intrigue is a 175,000 word interactive historical novel by James Young, where your choices control the story. It's entirely text-based—without graphics or sound effects—and fueled by the vast, unstoppable power of your imagination.
Play as a nobleman or noblewoman.

Change the religion of England.

Mary the King.

Make alliances and maneuver in court.

Take part in high stakes trials.

Seize the Crown for yourself.
Google Play Store Link:
Code:
https://play.google.com/store/apps/details?id=org.hostedgames.tudorintrigue
🔮MOD Features:
MOD:
Your Influence at Court:
You are a Noble of Great Power and Influence, your opinions and decisions are dramatically transforming English history. These attributes, expressed textually and numerically, are the most important personal attributes determining your capacity to influence events.
Charm: You are known as one of the most charming and smooth persons at court.
Sense: You are known as one of the most intelligent and prudent persons at court.
Sensibility: You are known as one of the most creative and empathetic persons at court.
Valor: You are known as one of the strongest and bravest persons at court.
Virtue: You are a paragon of virtue, piety, and fidelity.
Wealth: You are fabulously rich.
Religion: You promote major reforms for the Church but are open to accommodating the Latin rites.
Favor of the King: You are a favorite of the King.
Charm and Persuasion: 90%
Sense (intelligence): 90%
Sensibility (soft-skills): 90%
Valor: 90%
Virtue: 90%
Finances: 90%
Catholicism: 50% Protestant: 50%
Favored by the King: 90% Antipathy of the King: 10%
Power:
Common People: 90%

Nobility: 90%

Scott/Ire/Wales: 90%

North Europe, Holland and Flanders: 90%

France: 90%

Hapsburg/Austria/Spain: 90%
Opinion at Court:
Anne Boleyn: 90%

Cardinal Wolsey: 90%

Thomas Cromwell: 90%

Thomas More: 90%

Duke of Norfolk: 90%

Catherine of Aragon: 90%
YouTube Video:
No videos yet. If you would like to thank Phytoplankton and gain some extra SB Cash, record your gameplay and share it
here
.
⚙️Installation Instructions:
Download the desired APK file below and tap on it to install it on your device. Make also sure to uninstall your game first if you have it installed!
✒️Credits to:
Phytoplankton
Download Link(s):