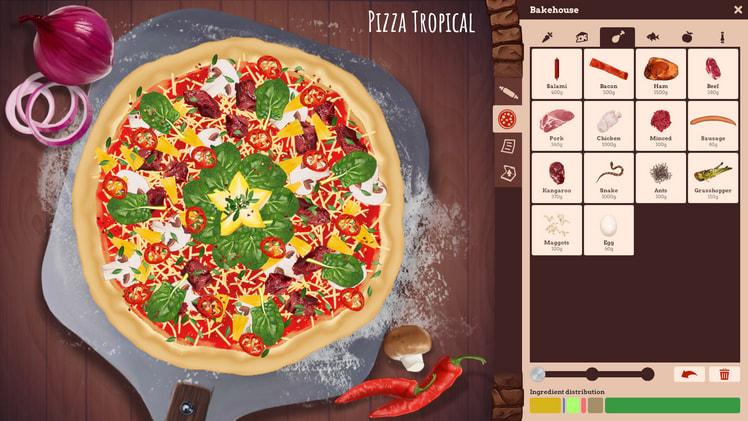 Version:
1.0.6731.25871
Platform:
Windows, Mac and Steam OS
VAC or other anti-cheat:
No
Internet Connection Required to Play?
No
Game description:
Mamma mia... Long awaited by fans around the world, the new installment of the cult series "Pizza Connection" returns to the PC with even more flavour and extra cheese.
Make 'em a pizza they can't refuse!
Link to game:
Code:
https://store.steampowered.com/app/588160/Pizza_Connection_3/
Mod Features:

- Buy anything else or spend money gives you +99999 money

Installation Instructions:

On Steam, open your game library

Right click on "One Finger Death Punch" and select Properties. Click on

Local files

tab and click on

Browser local files

Navigate to

Pizza Connection 3_Data

->

Managed

Rename original

Assembly-CSharp.dll

to

Assembly-CSharp

orig

.dll

Place modded

Assembly-CSharp.dll

.

Launch the game and enjoy

Credits to:

AndnixSH#

Download link(s):

Removed. Not working

I no longer have access to the game so i can't test it
Last edited: