SB Cartel
Max Level
VIP
Member for 4 years
My Ice Cream Maker - Frozen Dessert Making Game V.1.0 + FREE SHOPPING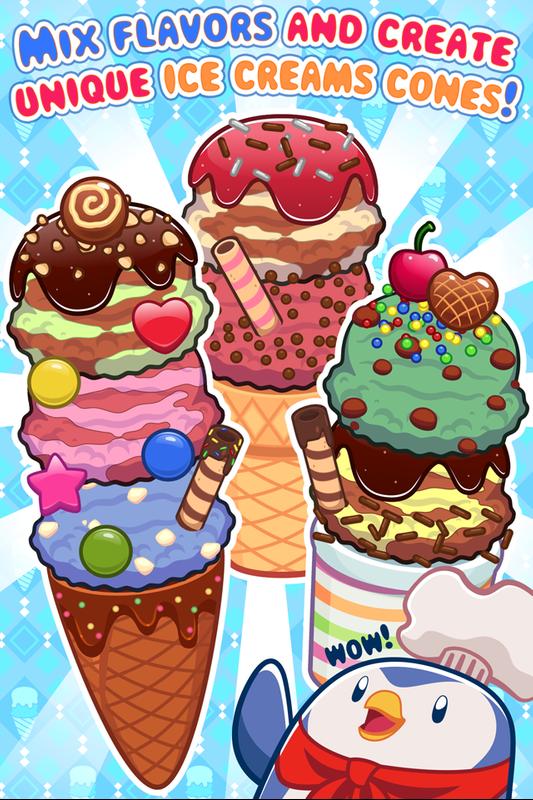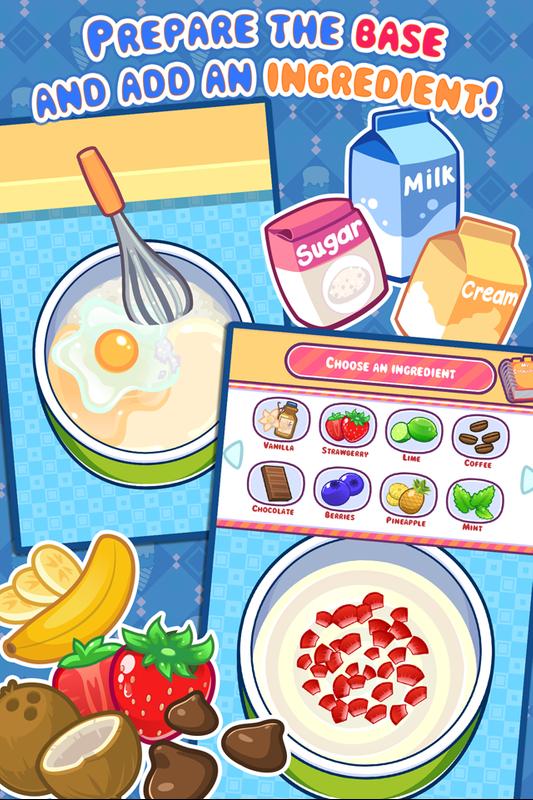 Name of the game:
My Ice Cream Maker - Frozen Dessert Making Game
Version:
1.0
Root needed?
No: you can play and install this app without root permissions.
Internet required?
No: you can play this game even without any Internet Connection.
Game Description:
Create your own ice cream cones in My Ice Cream Maker! Go through every step of the making of ice cream and create unique and delicious recipes. Pick your favorite flavors, choose from different cones or cups and finish it with a combination of syrup, sprinkles, straws and candy. You can even eat your ice cream when you're done! Yummy!
Don't worry, Chilly Willy -- the Penguin -- will guide you through the whole process! Add your recipes to your own cookbook and try to discover all 58 unique ice cream flavors!
Start with the ingredients to prepare sweet and creamy base for your ice cream recipe: add eggs, sugar, milk, cream and little of salt! Then add ingredients to flavor your ice cream base and mix everything together until it looks, smells and tastes great. Choose a beautiful cone or cup and finish with delicious toppings!
FLAVOR INGREDIENTS
Almond, Banana, Berries, Cherry, Chocolate, Chocolate Chips, Coconut, Coffee, Cookie Bits, Cookie Dough, Hazelnut, Lime, Mint, Pineapple, Strawberry and Vanilla.
CONES AND TOPPINGS
Dozens of cones, toppings, candy, cookies and other sweet treats to create your masterpiece.
HIGHLIGHTS
• Endless possible combinations of items
• Cookbook to save all your ice cream recipes
• Save pictures of your creations and share them with friends by email or Facebook
• It doesn't freeze your hands!
Wait no more! Download now the best ice cream maker game and become the greatest sorbet chef!
Google Play Store Link:
Code:
https://play.google.com/store/apps/details?id=br.com.tapps.myicecreammaker
MOD Features:
FREE IN APP PURCHASES
YouTube Video:
Installation Instructions:
This is NOT a traditional MOD APK: this is a "Pre-Patched apk" and you MUST have LP (
Lucky Patcher
) installed in your device to use this. You do not need to create a patched apk but only to tap "YES" when prompted by LP. Be sure you're using the last version of LP to make sure it works for you (
guide about how to use lucky patcher here
) (or the one available at the time this thread has been created).
You can download Lucky Patcher by clicking here
.
Credits to:
Ferz
Download Link(s):
Sign Up for Free
or
Login
to view this content.
Since you're viewing the AMP-accelerated version of our website which doesn't store login cookies, please scroll to the bottom of this page and click on the "View Non-AMP Version" button first, thanks!
Downloaded 20 times
Last edited: